Welcome To A1 Air Duct Cleaning
A1 AirDuct Cleaning has been specializing in residential and commercial air duct cleaning for many years. We are a company focused on safeguarding your home or place of work against pollutants that are often overlooked and we do so by air duct cleaning, vent disinfecting, dryer vent cleaning, and more.
We use top of the line equipment (Rotobrush System/HDVAC), and cleaning tools to thoroughly scrub clean all the interior surfaces of your duct system, including main trunk lines to and from the furnace. Our equipment is portable, no need to leave your doors wide open.
A1 Air Duct Cleaning Company understands your entire home or business HVAC system. We are one of California's most trusted air duct cleaning companies. Our professional teams are insured.
We are professionally trained guaranteeing that the service we provide will clean and restore the integrity of your ductwork. Periodic cleaning of your home's HVAC system can help to prevent the accumulation of pet dander, allergens, construction debris, and other dirt particles within the system.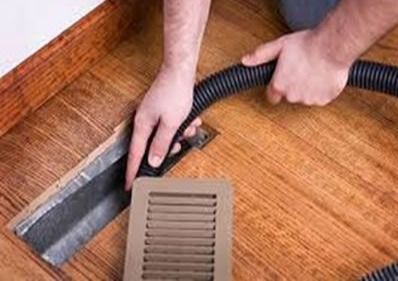 According to the Environmental Protection Agency (EPA), the average home accumulates about 40 pounds of dust per year. You may see this manifest in your home in several ways:
• You are dusting more frequently than usual
• You notice unusual odors when you cut the HVAC system on
• There are visible dust build-ups on your vent grills
• You observe streaking or black marks around your vent grills
• You or any family members begin to suffer from allergies or respiratory issues within the confines of your home At A1 Air Duct Cleaning Company, we aim to be your one-stop, hassle-free solution to indoor air quality. We recognize that not all air duct cleaning methods are alike. With our service, there are no up-charges, no add-ons, and no travel fees. As one of California's most trusted air duct cleaning companies, we guarantee great service and results.
Testimonials
"They worked hard and responsible. I'm a returning customer. I would recommend and use their service again." - Tao Y.
"Victor was very professional and responsive to all my texts and phone calls. He answered all my questions and explained thoroughly all the steps for cleaning my vents. He also showed me photos and evidence of how horrible conditions my vents where in and the final result. He was extremely flexible with my busy schedule and gave me a great deal for my large house and in the end he left my vents and house spotless and smelling clean. 5 star service.' - Emely A.
"The business owner Victor is a very nice guy. We talked on the phone and made an appointment. I had to reschedule due to a family emergency and they were flexible with the time. He came with his team on time. We discussed all the possible solutions to our house duct cleaning project and he gave me a really good deal based on our actual situation. They did a good job cleaning my duct system. They found probably 20 years old Fritos bag and other construction debris inside the duct. I'm satisfied with their service." - Xi H.
"Excellent customer service and communication throughout the process. Made an appointment for the day after I called and arrived within the time frame. They were very up front about cost and noise levels and walked me through each step of the process. Gentleman we're very friendly and professional would recommend or hire again." - John D.
"They did a great job with my air duct cleaning. They pointed out that my furnace didn't even have a filter which is partly why it got so dirty over the years so they took measurements to recommend which size to get. They were very knowledgeable and thoroughly cleaned each vent. They are also very friendly, kind, and easy to work with. I would highly recommend." - Rachel J.

Get In Touch
Send us an email. We are always happy to help you.